Posted by By T. Craig at 17 February, at 05 : 45 AM Print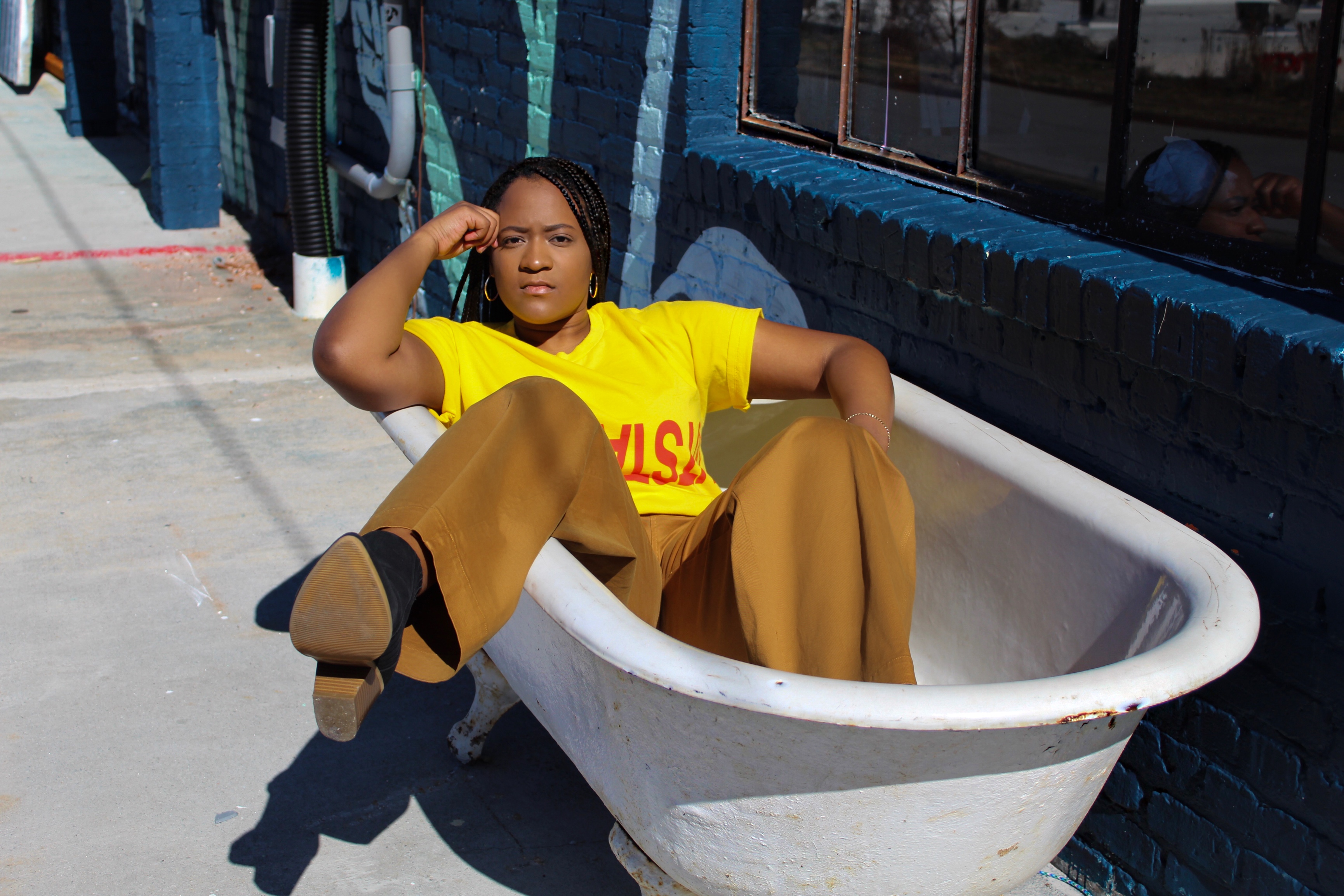 J. Simone is a hot new producer who has her sights set on
Pharell- and Timbaland-level notoriety
PHILADELPHIA, PA – Imagine a little 2-year- old girl, sitting in an over-sized chair in the back of a
recording studio, watching her father at the control panel. She's rapt with attention,
mesmerized by the sounds her father is creating, and unconsciously sucked into the beats and
rhythms of the music being played. Her father's hands tap in time to the beat on the edge of his
chair's arm-rests, and she can't help but tap her feet to the beat as well.
At only 2 years old, J Simone knew exactly what she wanted to do with her life. Sure, it wasn't a
fully formed idea, but it was a passion that was burned into her soul by that singular experience
in the studio with her father. It was the moment she became aware of a song track and the
different elements of producing. The more she joined her father during his recording sessions
as a producer for an independent label, the more she began to try to predict what would
happen next in the process. She got to be pretty good at it, and found that she loved the art of
producing. Eventually she decided to try it for herself, and by age 13 was creating tracks that
people twice her age could only dream of creating.
She hasn't stopped since, and now at age 20 she's becoming a force in the music industry.
Already she's been approached by multiple artists to collaborate with them on single or full
projects. She has her sights set on super-stardom in the same ways that music moguls Timbaland
and Pharell have become the first names on artists' lists when it comes time to find
a producer.
"Those are the producers I look up to," she said. "I love what they've done with their careers.
They're pioneers, in my mind. They've done what I'm trying to do. The best way to learn is to
study the people in the field that you're going after, and I've been studying these guys for
awhile. I've created my own sound that is different and trailblazing! That's the factor I aim for
with every track I do – something so unique it makes you want to listen to it again, yet you're
grooving with it and it makes sense and you get it. I want to be known as that girl who makes
tracks that are odd and amazing. I want to develop a new standard for great music. When
someone is looking for a track or starting an album, I want them to sit down and say, 'I gotta
get a track or have a whole album produced by J. Simone."
J. Simone is currently in the market to work with new artists and is accepting invitations for
collaborations. To find out more about her, follow her on social media using the following links:
https://www.instagram.com/j.simonesound/
https://twitter.com/JSimoneSound
Management: Redd Mudd Ent (csr_music@yahoo.com)
** Photo By:  Erin Baule (erinbaule.com)

News, Reviews, UNDERGROUND 2018, @JSimoneSound, Artist, featured, Indie, J. Simone, Moonlight, Music, New, NewMusic, Rap, single, Spotify, unsigned, Urban