Posted by By T. Craig at 15 February, at 23 : 09 PM Print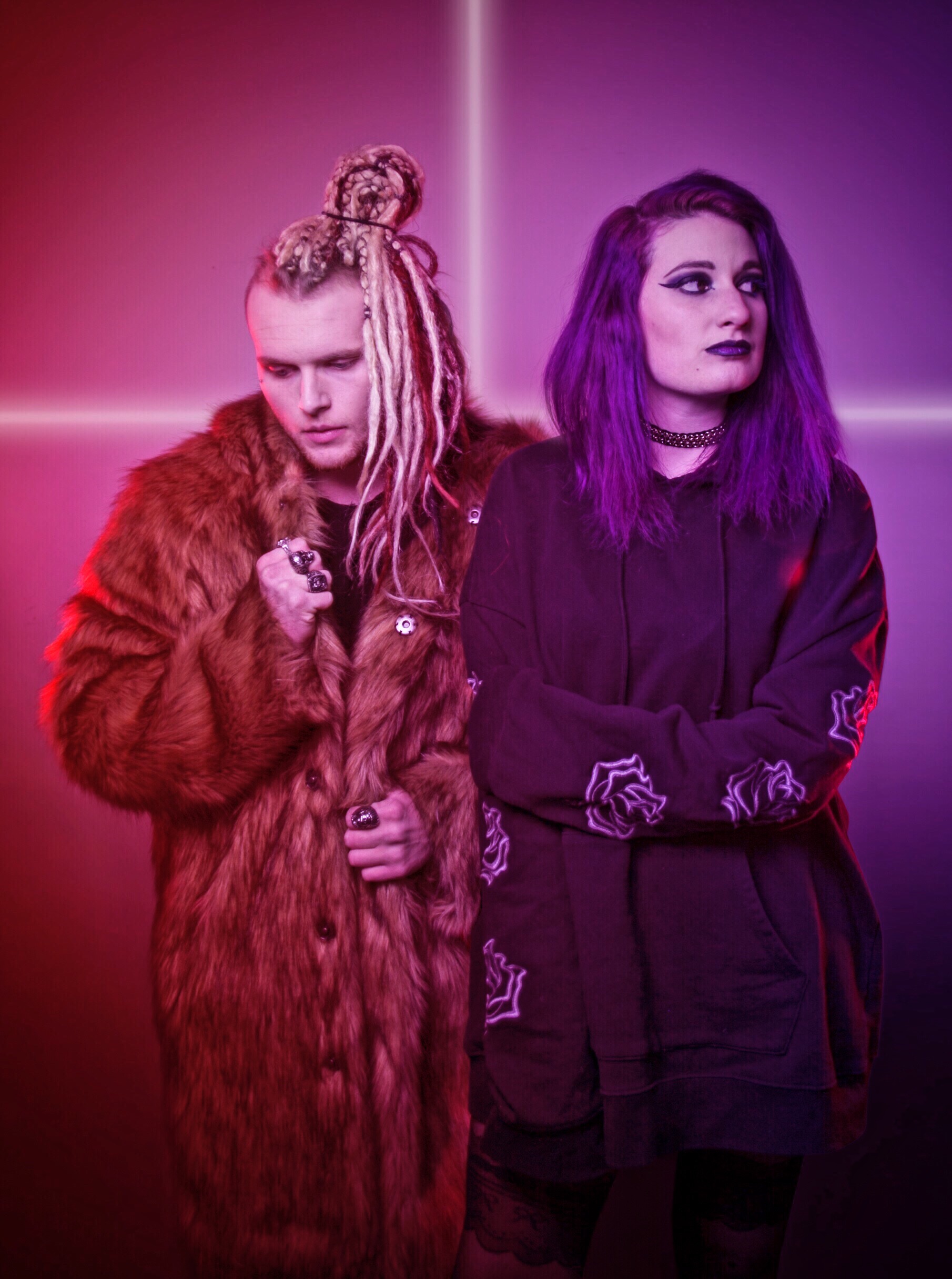 Rock background influence new trap/pop sound
from duo Strange Love
WILLAIMSPORT, PA – Everything is happening fast for the duo that makes up the new trap/pop
group Strange Love. What started as a couple of friends experimenting with new sounds about
two months ago while touring with their rock band along the East Coast has fast-tracked into
the creation of five singles, all of which will be launched over the next five months in
anticipation of an EP and summer tour.
The single has barely been out and already Strange Love's music is grabbing the attention of
new fans and music moguls all over the country. The attention is a welcome one for both Lee
Fenstamaker and Gina Fritz, but the speed with which things are moving is a little
overwhelming. But that's what happens when you make good music.
"I can't even pinpoint another artist who has the overall sound that we do," Fenstamaker said.
"It's super different. One of the things that sets us apart is that we have a female vocalist who
should be hard rock or metal, but who has these soaring vocals over crazy baselines. That by
itself stands out from the rest of the stuff out there."
The unique sound and style that Strange Love has captured was developed while Fenstamaker
and Fritz were on tour with another band. Fritz comes from a pop/punk band that she was a
member of for two years, while Fenstamaker was involved with a couple of metal bands while
also serving as a session writer for other artists. Toward the end of 2017, Fritz's band needed a
fill-in guitarist, and they turned to Fenstamaker.
"From that point forward we basically spent every day together and found that we shared this
love of hip-hop and trap," Fenstamaker said. "We started making music like that, just for fun.
But as we got into it, it ended up being pretty crazy and good. We put a clip up and everyone
dug it and it got a ton of plays on YouTube. That's when things started moving really fast. We
went down to Boca Raton and recorded with Austin Hull, who's a pretty notorious producer,
and he really helped us develop our sound. We're some people who just want to do our thing
and make music that people want to listen to. We're bringing a metal and rock edge into the
trap and hip-hop world. We're putting our influence into another world and genre."
The first single from Strange Love is a song called "Bad Habits." It's a song that Fenstamaker
said has a traditional pop/hip-hop party-esque vibe. Lyrically, the song talks about walking away
from abusive relationships and throwing those past pains into the face of the one who hurt you.
He said the lyrics are very trap/hip-hop in nature and almost spiteful. Following "Bad Habits," Strange Love will release a new single every month, with the intention of dropping their EP in June and going on tour during the summer.
To listen to Strange Love's music, or to follow them on social media, please visit:
www.facebook.com/strangelove570
www.twitter.com/strangelove570
www.instagram.com/strangeloveofficial

New Videos, UNDERGROUND "Bad Habits", "Strange Love", 2018, @strangelove570, featured, Indie, indie artist, Music, new music, New Video, NewMusic, Rap, single, Spotify, unsigned, Urban, video