Posted by By T. Craig at 12 March, at 19 : 09 PM Print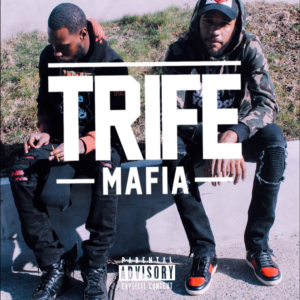 Jab Julien releases new visual for I Got It feat. Kellz Merlin & ShakTheGreat
Jab Julien (@JabJulien) of Newark, NJ is the Co-CEO of TRIFE (Turning Risks Into Future Earnings) Mafia along with Kellz Merlin (@TrifeKellz). Jab Julien's 1st solo EP "8oss UP" is releasing very soon and the vibe of the project is captured very well with the help of his label mates @TrifeKellz and @ShakTheGreat!

We got a video from the "8oss UP" project for you to check out. Watch Jab JulienI Got It feat. Kellz Merlin & ShakTheGreat the visual was directed By: John Greene.



Get in tune with Jab Julien on Social media!!

New Videos, News, UNDERGROUND "Jab Julien", "Kellz Merlin", "world star", 2018, @JabJulien, djsmokemixtapes, featured, HIP HOP, hot-new-music, I Got It, Indie, Music, New, NewMusic, Rap, ShakTheGreat, single, Spotify, Trap, tv, Underground, unsigned, Urban, video, visual, worldstar