Posted by By T. Craig at 4 March, at 19 : 25 PM Print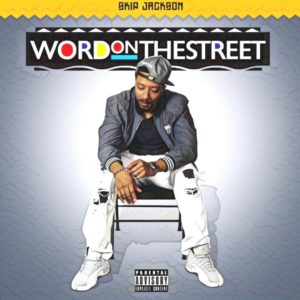 Musician with the total package invents new genre he calls
'Aggressive Soul'
SHREVEPORT, LA – Skip Jackson is a man who has always been right smack in the middle of America's cultural hip-hop influences. As a native of Shreveport, Louisiana, he has Atlanta's trap influences to the east, New Orleans influences to the south, Midwest influences to the north, west coast influences to the west, and of course the thick Southern influence of his home state. And out of the hodgepodge of different styles, Skip Jackson has developed a new sound unlike anything that has ever come before. It's the singular thing that sets him apart from any other artist in the game today, and something he knows will begin to start turning heads and gaining more attention as he steadily begins to release more music.
"I'm original," Jackson said. "I'm not afraid to be myself. I don't need to sound mainstream. I'm from a place people never heard – a place torn between culture wars. I'm stuck in Southern conservative places with a mindset that doesn't necessarily mesh with those conservative values. What sets me apart is that I'm not using any of what's around me, I'm just creating a truly original sound. The main thing people say when they hear my music is that I don't sound like I'm from Louisiana. The thing is, I don't sound like I'm from anywhere else, either. That's because I'm not mimicking anybody else. I'm truly creating a deep, new sound. If you had to put a name to it I suppose you could call it aggressive soul, and in a way I'm starting a whole new genre."
Jackson refers to himself as a "common man" who intentionally deviates from most mainstream music. Unlike other rappers who "over saturate the market with strip club music and dope selling music," Jackson said his music will deliver real-life advice and approach listeners on a personal level. His lyrics talk about failures and successes and goals and telling good stories.
"I'm creating visuals and trying to speak them into existence in your mind," he said. "No matter what I'm doing or how I'm portraying it, if people say it's real and authentic then I've done my job. That's all I ever want people to say. I don't make beats that sound like other people. When you listen to my music you're gonna get my beats. I'm just trying to carve out a new identity and not mimic anybody else. I'm just a guy who has come out of nowhere, from a place with no identifiable genre. I had to get on it and make something new, and that's exactly what I've done."
Jackson's two previous EPs are "A Different World" and "Word on the Street". It is amazing how lyrical consistency stands out on those two projects. He is in the midst of working on a new EP that he hopes to drop this summer. In the meantime, fans can check out his music or follow him on social media by visiting:
skipjaxon.com
https://www.instagram.com/skipjaxon/
https://twitter.com/Skipjaxon
https://itunes.apple.com/us/album/word-on-the-street/1211515140
https://open.spotify.com/album/5sijkO7nCz09A62gpfS6gF
https://www.youtube.com/watch?v=Vja4vThC1Ks
https://www.youtube.com/watch?v=kWh2veOrH7A&t=3s
https://www.youtube.com/watch?v=TyyfpWi9D_s
https://www.youtube.com/watch?v=BtiprUW_ILI
https://www.youtube.com/user/KumLaudeMusic

News, Reviews, UNDERGROUND "music video", "Skip Jackson", "Word on the Street", 2018, djsmokemixtapes, featured, HIP HOP, hot-new-music, Indie, Juug, Music, New, NewMusic, Rap, single, Trap, Underground, unsigned, Urban