Posted by By T. Craig at 10 March, at 15 : 24 PM Print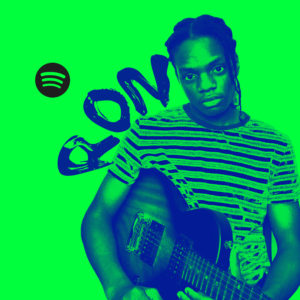 Ron taps into tumultuous teenage years with new EP 'Teenage Daze'
MILWAUKEE, WI – A new artist out of Milwaukee, Wisconsin wants to remind you what it was
like to be a teenager. Still a teenager himself – for another year, at least – Ron has a unique
insight into the world of a young person in today's culture. And his unique sound and style give
him a voice unlike any other out there – one that he is using to influence people of all ages all
over the U.S.
His new EP, "Teenage Daze," is a three-song ode to the teenage years. Written from the
perspective of a young man, it explores themes of love and relationships through an eclectic
mixture of up-tempo and laid-back vibes.
The first song, "Friends," is a down-tempo song with a mellow vibe that Ron said everyone he's
shared it with has found to be nostalgic. "I Want to See You," the second song, is an upbeat,
pop, guitar-heavy track that Ron calls a "summer type of song." It's a song about unrequited
love and a longing for more in a relationship. That's followed by the final song, "Next to Me,"
which is also laid-back, but with more of an R&B vibe that he said hearkens back to old-school
R&B – a genre he grew up listening to while learning to sing alongside his mother.
"Music has run through my family," Ron said. "I first began getting into music with my mom and
siblings by singing in church choirs and composing our own Gospel songs. I began playing
instruments around third grade while I continued to sing, and since then I've mastered seven
different instruments and landed various lead roles in different local musicals. I really enjoy
classical music and the different tones of that style of music. I've always enjoyed making music,
and now I want to be able to share it with other people. I find that making music is a great
outlet of what you feel inside and how you can relate that to other people. Music for other
people oftentimes uplifts them, and I hope my music can help them through whatever they're
going through, wherever they are. I want to be someone who can have that influence and have
that affect on people."
Though currently studying pre-medicine in college in Northern Wisconsin, Ron said he decided
to take a year off from school to focus on his music. He said he hopes to take the eclectic
sounds of his youth and combine it with a versatility of styles that's learning to embrace as he
develops his skills as a producer. He said he still taps into the influences of Gospel and classical
music, as well as the influences of his favorite artists on the radio, but he also points to other
influences – specifically his mother.
In addition to being a fantastic musician, Ron is also proactive in giving back to the community.
Since age 12 he has been involved with community activism and finding ways to help homeless
and impoverished communities. He has a desire to help people however he can – both
personally and through his music. And at the end of the day, Ron said he hopes to be someone
who is known for releasing good music and who people can relate to.
"I'd love to be able to heal and touch people's hearts and bring comfort when they need it," he
said. "I can deliver up-tempo music to help them forget their problems, or down-tempo music
to help them reflect on their life and their past. That's what this EP is about – going through the
tumultuous highs and lows of being a teenager."
Ron has a single titled "Way Tonight" that proudly promotes topics of Women's Rights, "No
Means No," and Sexual Violence Prevention. He said it's a song that will play well during the
month of April, which is a month that highlights those topics. The song is available on Spotify
and all other online retailers.
To listen to Ron's music, or to follow him on social media, please visit:
Tweets by __R_O__N__
https://www.instagram.com/___.ron/
https://soundcloud.com/therealdidid
https://goo.gl/dJzC4A (Spotify)
https://goo.gl/deysTa (Google Play)
https://goo.gl/TNSsEh (iTunes)
https://goo.gl/c4PR5S (YouTube)
"Way Tonight"

https://goo.gl/NCmZHZ  (Spotify)
https://goo.gl/FRE9t2 (iTunes)
https://goo.gl/vy5sZm (Google Play)
https://goo.gl/SajniZ (YouTube)

News, Reviews, UNDERGROUND "music video", 2018, @__R_O__N__, djsmokemixtapes, featured, Friends, HIP HOP, hot-new-music, Indie, leak, Music, New, NewMusic, Rap, Ron, single, Trap, Underground, unsigned, Urban