Posted by By T. Craig at 13 March, at 22 : 10 PM Print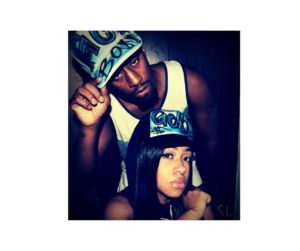 Established rappers G-Swagg and Chillz join
forces to create power duo GC
CARBONDALE, IL – After years of pursuing solo careers with some success, G-Swagg and Chillz realized that the music they would record and release together from their many collaborations over the years always received the best engagement from fans. It didn't take long for that realization to form into the first conversations about forming something official, and eventually the hop-hop and R&B group known as GC was born.
Hailing from Southern Illinois, GC is a duo that brings a Fugees-esque, Outkast type of vibe to the game – filling a vacuum that's been present for many years. They bring a sound most people don't hear every day – one that combines hard-core rap with smooth R&B and ear candy lyrics, all wrapped around songs that dive into anything a person might go through in their regular day-to- day lives.
"One minute we might be singing about entrepreneurship and being a boss and working hard and playing hard, and the next song we might be about police brutality or some sort of social issue," said G-Swagg. "We can create songs about everyday struggles, or songs that are more conscious. We just write what's on our mind and hearts, and we rap about things that most people don't normally rap about. That makes us relatable."
According to Chillz, the dynamic between the two artists also helps to create a quality of sound that isn't often found in the music industry. She said G-Swagg tends to do more of the freestyling and catchy bars, while she brings the vocals while also lending some amazing rapping skills. The combination also embraces a certain sex appeal that Chillz said draws attention from crowds and makes people gravitate to their music.
"We're the best of both worlds," Chillz said. "People can relate to either one of us, but we're more relatable when we're together. And they can relate to us because the music we make and the things we're speaking about can touch them. They can hear our music and know that they're not going through whatever it is they're going through alone. We've been there and we've done that. And on top of that, our music shows them that they can have fun and not be afraid of who they are. Don't hide in a shell and just live life. Go for what you want."
Some of that message is featured in three new singles that GC has recently dropped. The first is a song called "Boss" – the music video for which has already topped 20,000 views. It's a song that G-Swagg said celebrates entrepreneurship and the good things that come from working hard. The second is a song called "Watch Out," which Chillz said is more of an anthem for the group and an announcement to the world that they're here to stay. "It's us saying, 'Here I come. We have arrived.'"
The final single is called "Don't Care," and it's more of a somber tone that G-Swagg said is "touching." It's emotional in that it talks about some of the tragic things happening around the world – such as police brutality, or the Puerto Rico hurricane, or even the fallout from the hurricane in New Orleans a decade ago.
"It's a song that talks about how these things can drastically change a person's life and what people have to go through after those things happen," G-Swagg said. "It's kind of like we're saying, 'All this stuff is happening, but you don't care.' The music video will be touching and
emotionally moving, as well."
To listen to GC's music, or to follow them on social media, please visit:
https://twitter.com/gswaggandchillz
https://www.instagram.com/gswaggandchillz
https://www.facebook.com/gswaggandchillz
https://soundcloud.com/user-298677843
https://www.youtube.com/channel/UCzEYtGqs2_BHfkIkOF8aRrQ

New Videos, News, UNDERGROUND 2018, djsmokemixtapes, featured, HIP HOP, hot-new-music, Indie, Music, New, NewMusic, Rap, single, Spotify, Trap