Posted by By T. Craig at 13 March, at 21 : 54 PM Print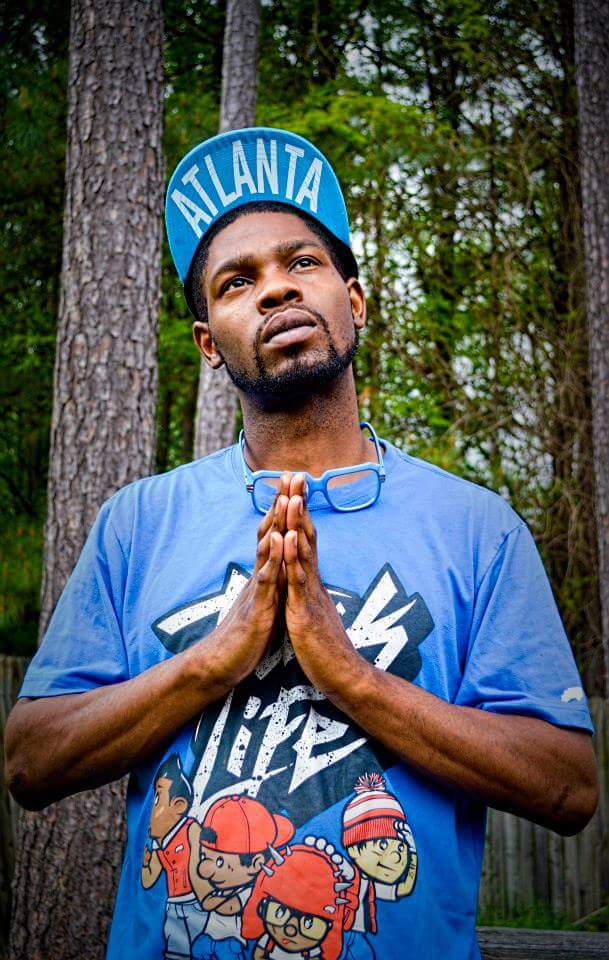 Georgia Native Rapper Smurftrill to Release
New Album "Nine" in May
LOS ANGELES, CA – Smurftrill is a hip-hop artist whose whole aesthetic is just as unique as his stage name. Hailing from Columbus, Georgia, the artist has always been heavily involved in everything that music is. Growing up, he watched his father live out his dream through his gospel music group called Destiny. Being constantly surrounded by this music only provided inspiration for Smurftrill, and further ignited his passions. For him, the overall challenge associated with a growing music career spurred his inner motivation. By age 14, the artist laid down the path intended for him, and started creating his own music.
Like most instances in life, good things take time. This rang true for Smurftrill, and he wasn't afraid to put in the hard work to accomplish his goals. "I started off piece by piece. It took me a while to get things together. But, from this point, I kept going with the flow. I learned the in's and out's, as well as the good and the bad within the industry in general," said the rapper. Everything has been about drive for this talented artist. He truly believes this career path was designed for him.
Since buckling down in his career, the artist has accomplished his release of four original albums. "Right now, I'm getting ready to release my album called "Nine". I already released my mixtape called 'Eight', which showed me that I needed to get into more exclusive work," said Smurftrill. "I'm about to deliver a real album." Fans will be excited to learn that "Nine", short for "Now I Need Everything", will be released on May 18th. The artist plans to put the album on all major digital music streaming platforms.
Though he has been keeping busy getting "Nine" packaged up and ready to go, the artist has been focused on doing more tours and bookings. In building a prominent, genuine presence, people who hear Smurftrill's music will be able to see his true originality shine through. Smurftrill is looking beyond what's in front of him, as he is also focused on networking with more artists outside of his circle. Smurftrill describes his sound as a "dirty south but hip-hop sound with trap mixed in", so you know it's not like everything else out there. All in all, he is focused on being a number one leader right now, both on the stage and off.
Make sure to follow Smurftrill on his social media sites below, so you don't miss
out on the release of his upcoming album "Nine"!
www.smurftrill.com
http://www.instagram.com/smurftrill
http://www.twitter.com/smurftrill
http://www.facebook.com/smurftrill
http://www.soundcloud.com/smurftrill-btp

News, Reviews, UNDERGROUND 2018, Certified, djsmokemixtapes, featured, HIP HOP, hot-new-music, Indie, Music, New, NewMusic, Rap, ShakTheGreat, single, Smurftrill, Spotify, Trap, tv, Underground, unsigned, Urban, video, visual, worldstar